Granalix, makers of GranaGard, is a Biotechnology Company based in Israel. Founded under the umbrella of two technology transfer companies:

• Hadasit, part of Hadassah Medical Center
• Yissum, part of Hebrew University of Jerusalem
Development conducted at the Neurology Department of the Hadassah Medical Center in Jerusalem under the direction of two brilliant scientists: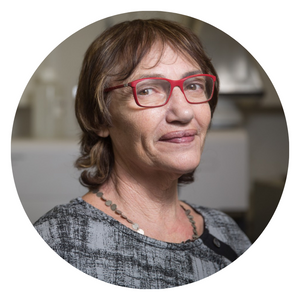 Professor Ruth Gabizon
Prof. Ruth Gabizon is a researcher at Hadassah University Hospital in Jerusalem.  Prof. Gabizon completed a postdoctoral fellowship at the University of California at San Francisco with Prof. Stanley Prusiner. Prof. Stanley is an American neurologist and biochemist who discovered prions – a class of infectious self-reproducing pathogens primarily or solely composed of protein – for which he received the Nobel Prize in Physiology or Medicine in 1997. She returned to Israel in 1988 and continued her research at Hadassah University Hospital.
Professor Shlomo Magdassi
Shlomo Magdassi is a Professor of Chemistry, at the Casali Center for Applied Chemistry, the Institute of Chemistry and the Center for Nanoscience and Nanotechnology at the Hebrew University of Jerusalem, Israel. The research group headed by Prof. S. Magdassi focuses on materials science and nanotechnology. Professor Magdassi has over 220 published academic articles and several ground-breaking inventions. He is considered a world expert in the field of nanomaterials creation and application.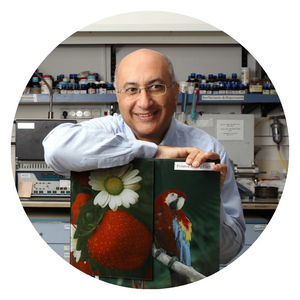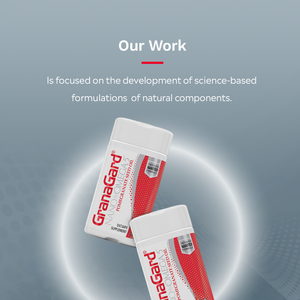 GranaGard started when Professor Ruth Gabizon, a senior researcher from the Department of Neurology at Hadassah University Hospital, Ein Kerem, Jerusalem noticed the unique Omega 5 antioxidant properties of Pomegranate Seed Oil (PSO) and started to investigate them.
Professor Ruth Gabizon approached Professor Shlomo Magdassi of Hebrew University with an aim to combine his nano-technology research with the Omega 5 research to maximize the potential of Omega 5.
Professor Magdassi is a nanotechnology expert with over 400 patents. The challenge for Prof. Magdassi was to make the pomegranate seed oil water soluble. Using precise physical modeling and decades of nanotech experience, Prof. Magdassi came up with the patented formula for our Omega 5 oil nano-droplets that made the water soluble.
With ongoing research at Hadassah Hospital and the Hebrew University's Nanotechnology Department, Granalix launched their first product GranaGard in 2016.